2020-01-02

Overheating is the biggest culprit of bearing failure, mainly because bearing heating is generally a

2020-01-02

In the process of selling rolling bearings, many customers said that as long as the surface of rolli

2020-01-02

The cylindrical roller and raceway are linear contact bearings. The load capacity is large, mainly b

2020-01-02

The clearance of rolling bearing is generally divided into original clearance, installation clearanc

2020-01-02

As for the horizontal supply of air supply diffusers, it should be arranged symmetrically or in quin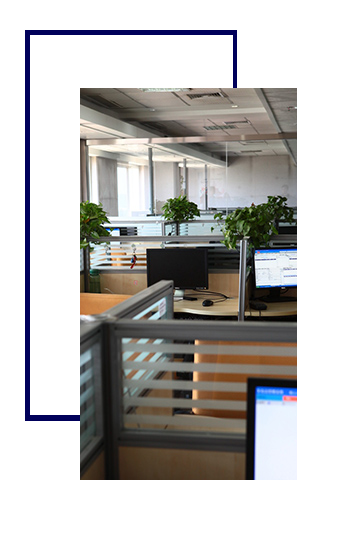 Ningbo Zhongxiang Mechanical and Electrical Co.,Ltd
Ningbo Zhongxiang Electrical Co.,Ltd, is a integrated production enterprise,established in 2016, which lies in Ningbo City.
With the expansion of business scope ,the company has completed the new resource portfolio,and now it has 3 main production department: ball bearings, water purification parts and air ventilation parts manufacturing
Recently the focus of business has gradually transferred to the overseas, and at the same time ,we have established long-term business relationship with many countries.
We persist in the high quality and competitive price to satisfy customers' requirments and welcome to conclude transactions talks with us
Ningbo Zhongxiang Mechanical and Electrical Co. , ltd
Free hotline:0574-63527889
Contact: Manager Wang
Tel: 0574-63527889
E-mail:lin@zjzhongxiang.com
Purchasing Department:caoguocheng@zjzhongxiang.com
Technology Department:feng@zjzhongxiang.com
Marketing Department:lin@zjzhongxiang.com
Address: miaodai industrial community, Xiepu Town, Zhenhai District, Ningbo City
Manual exhaust valve: the exhaust valve is usually installed at the highest point of the system, mainly because the solubility of the air in the water will gradually reduce due to the rise of the wate

Faucet is a kind of hardware product often used in life. We must pay attention to the methods for the use of faucet. If there is water leakage in the process of using faucet, it is also very common to

We all know that water must enter the machine first in the installation of the water purifier, that is, the water purifier should be connected to the tap water source, that is, the three-way ball valv

Congratulations on the official launch of Ningbo Zhongxiang electromechanical Co., Ltd!